The interesting infographic below shows that 59% of mobile apps do not generate revenue to break even and that there is a correlation between the big spenders and having a successful mobile app. This statistics applies to mobile apps in general.
But what if you develop mobile apps for your website and use it differently?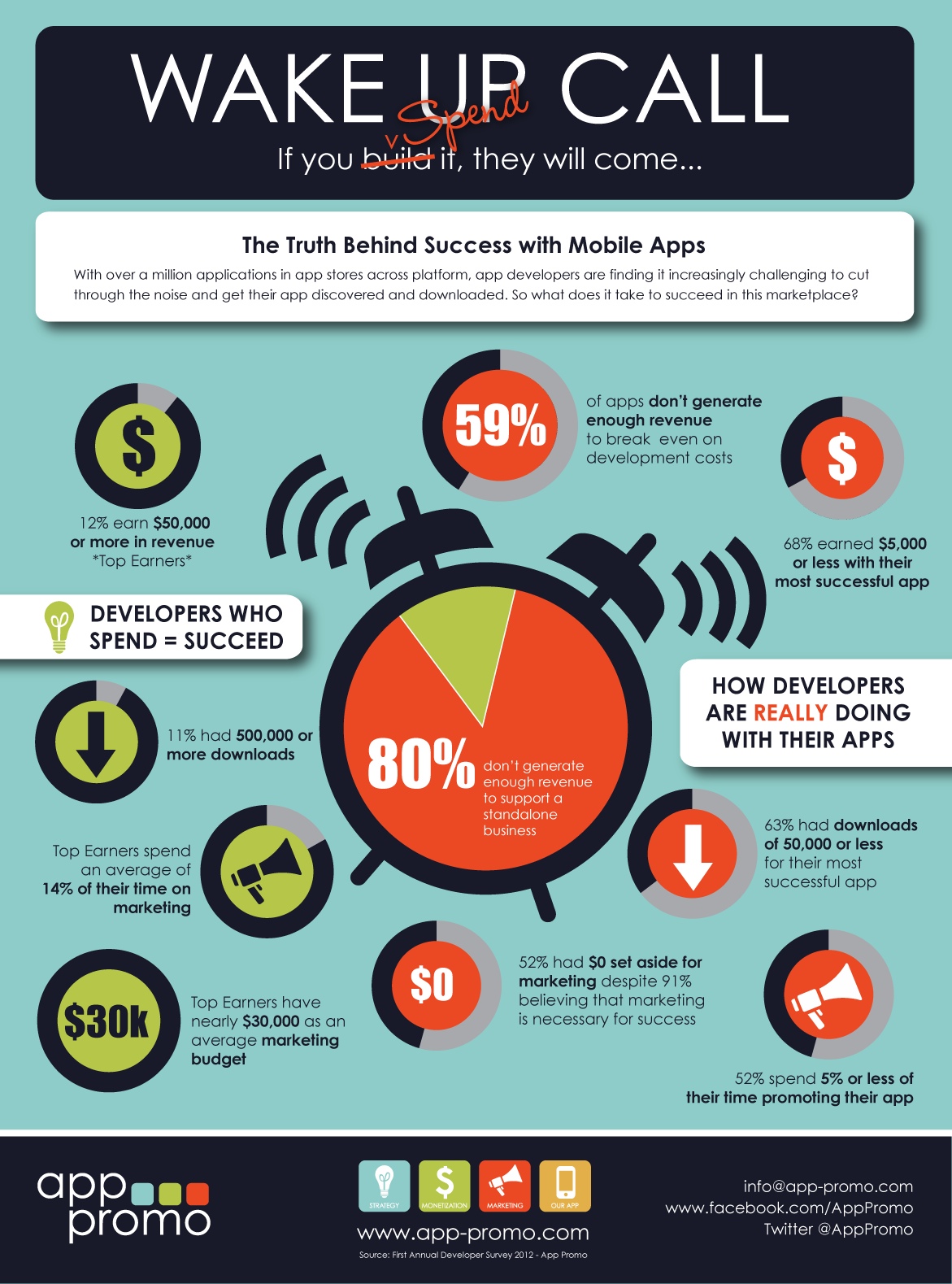 An example of mobile apps that are developed for websites are the facebook app and twitter app. The twitter app and Twitter as a company haven't broke even yet when it comes to revenue and expenditures. But its app has a purpose – to get people to use its services and get the traffic for its website. This means that you can think of developing mobile apps for the purpose of generating traffic to your website. And the more traffic you have, the more chances you will have in increasing your conversion rates whether that would be in terms of sales, opt-ins, etc.